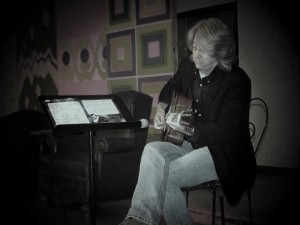 Doug Kees began professional performances while still in high school in Atlanta.  He continued studying music at Georgia State University where he earned a Bachelor of Music in Jazz Performance.  Since that time, with thousands of performances to his credit, he has performed in concert halls, nightclubs, churches, fraternity houses, recording studios, restaurants, and schools from Seattle to Detroit, from Memphis to Key West and across the Southeast.
His recording credits include performances on "Could You Please and Thank You" by Peter Searcy on Epic Records which was also featured in Dawson's Creek on the FOX network and MTV's The Real World.  As a member of the Johnny Hyde group, he performed at the 1999-99X Deck the Hall Ball opening for Kid Rock and Oleander. He also appeared with Johnny Hyde at the 2000 Music Midtown Festival on the 99X main stage along with Collective Soul.
In 1989 he founded Doug Kees Music Services which currently provides hundreds of music lessons each week as well as dozens of performances and recordings each year.  In 1993 he started the Band Program at The Heritage School where he continues to serve on the faculty at the Music Department.  In January, 2007 Doug Kees Music Services moved to a new location in downtown Newnan. At Musicology, Doug and several talented instructors will continue to serve the community's music students.